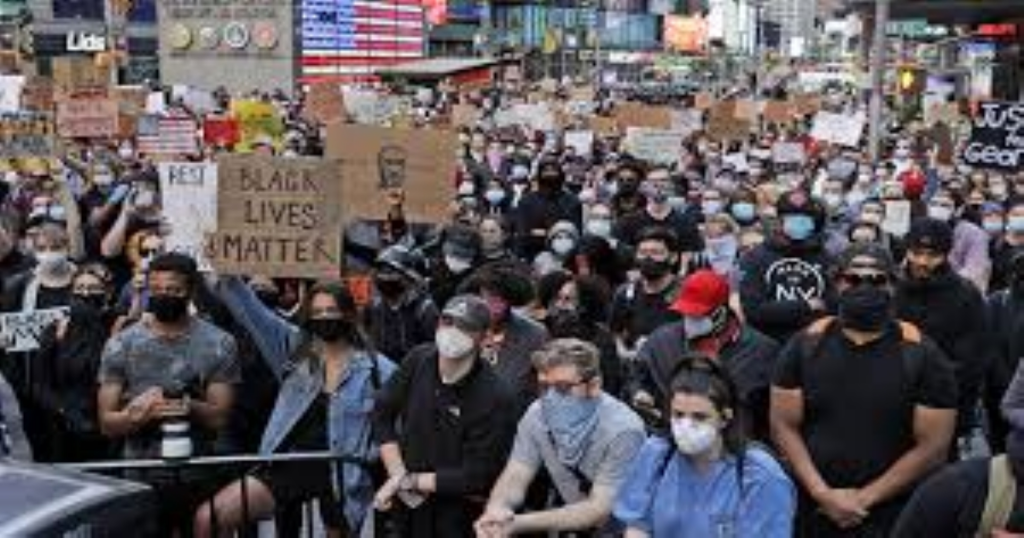 Spring is in the air. Sure there are some people worried about a resurgence of C-19 but as we can all see in the image above, the weather is nice, people are sick of being cooped up and NYC is ready to get out and enjoy life again.
Though many shops have been closed due to the pandemic, many have recently reopened. Mayor De Blasio has been reluctant to open all businesses at the same time, so, many of the people out for their 'constitutionals' have decided to open up a number of businesses themselves. This is what NY is all about. In times of crisis, New Yorkers come together. Who can forget 9/11?
The good news is that many of the stores kindly opened up by those out for a stroll were having sales. Storewide sales. Good sales. No…..Great sales. In fact many of the stores offered buy none, get nineteen free. I suppose the only downside was that if they weren't pleased with their 'purchase' it would have been pretty difficult to return. New Yorkers are great though and many were just fine with that.
Now that the Javits Center, Central Park MASH units and the Naval Hospital Ship are back to normal and sailed back to port, and many hospitals throughout NYS closed due to lack of patients, this would be a perfect time to ignore social distancing. This way some of the closed hospitals can be full again with C-19 patients and get back to the business of saving lives. A win-win.
With this new walking craze sweeping the nation, just think of all the energy saved. What's even better is during those cool spring nights, setting stores and cars ablaze keeps those out at night nice and comfortable. Ahhh…… Springtime. Is there a better time of year?